Stay tuned for updates about the 2023 event
May 24, 2023 8:30AM – 1:30PM
Hale Centre Theatre, Sandy UT
Leading Consumer Transformation
Silicon Slopes' is full of world-class consumer companies and leaders. To grow and amplify this booming sector and the companies in it, this Summit is bringing together industry experts, successful business leaders and entrepreneurs, and funding partners to give insights and discussion on all things transformation. With compelling speakers, deep-diving panels, and interactive product experiences, attendees will learn about the market, customer, influencer, funding and technology transformations that are shaping the future.
Regardless of the size or stage of growth of your consumer company, this immersive half-day will give you the inspiration, vision, and tools to help your team, product, or company adapt and succeed in today's consumer environment. Join us and learn how to connect your business to the new customer and new consumer landscape.
TED-STYLE TALKS

Fast, engaging presentations packed with insights and high-value content from consumer leaders who are innovating to meet the needs of the new customer.

TRANSFORMATION INSIGHT PANELS

Consumer company executives, influencers, and insiders will dive deep into market drivers, customer experience, funding trajectories, influencer activation, and go-to-market insights and innovation in the consumer world today.

PRODUCT EXPERIENCES

Real-world products and companies that are standing out and succeeding in today's evolved consumer environment.
INNOVATION AWARDS

Honors recognizing the innovations and companies who are leading the charge in consumer transformation, including one company that is redefining the industry.

POP-UP STORE

A store and product display of the top consumer products and innovations to see, shop, and show off Silicon Slopes' best stuff.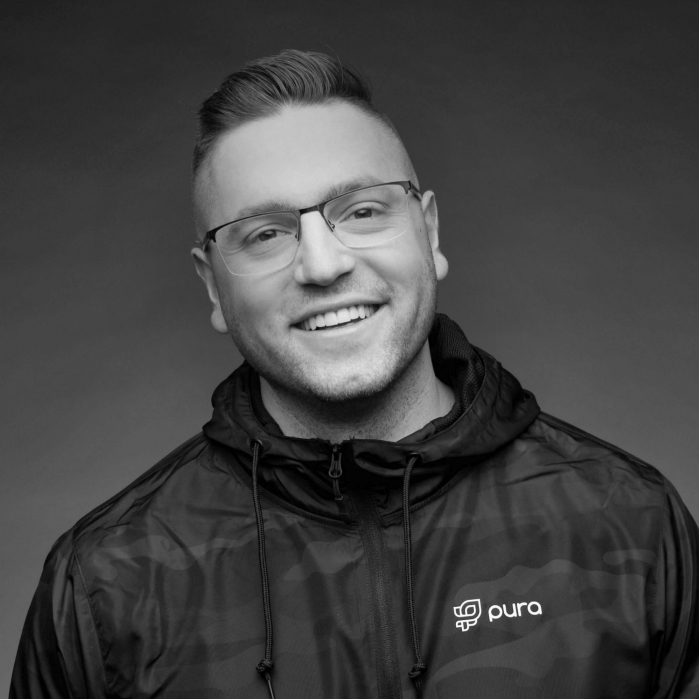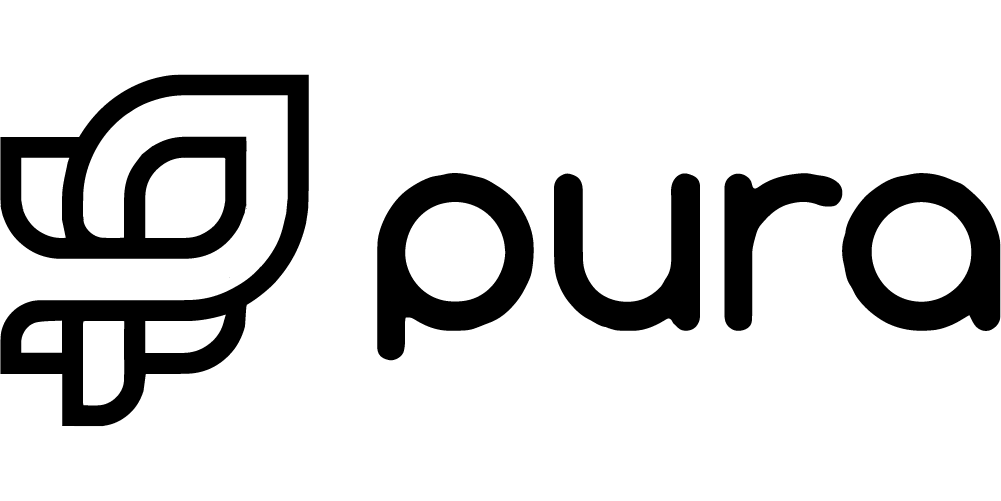 Bruno Lima
CEO & Co-Founder, Pura
Bruno's passions are his family, innovation and tech. Being 100% unbiased, I can honestly say that he's a good dude.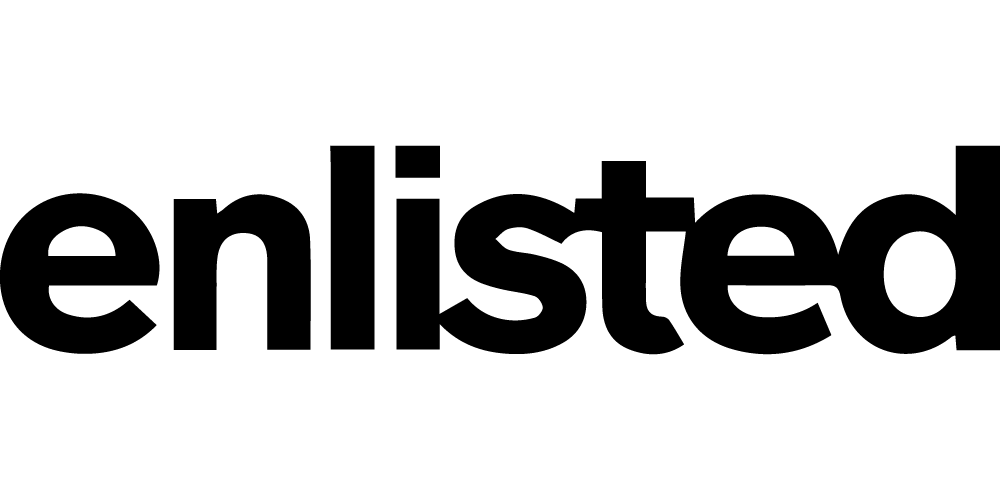 Beau Oyler
CDO, Enlisted Design
Beau Oyler is a Design Entrepreneur. He is Founder and Chief Design Officer of Enlisted Design and Pattern, where he works at the intersection of design, data, and business to create product experiences for the world's most sought-after brands, like Allbirds, Stance, MrBeast, Samsung, Nestlé, and Amazon. Beau's work has won every major international design award and can be found at the Museum of Modern Art, Apple Store, Whole Foods, Best Buy, and Target. Beau graduated with a degree in Industrial Design from the Academy of Art University in San Francisco.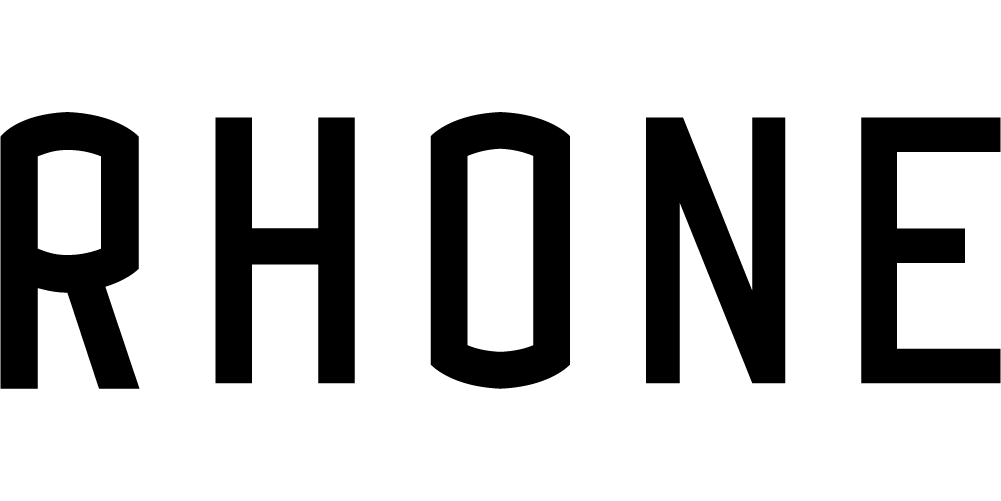 Nate Checketts
CEO & Co-Founder, Rhone
Nate Checketts is the Co-Founder & CEO of Rhone, a men's performance lifestyle brand founded in 2014. Prior to Rhone, Nate worked for and consulted with some of the  biggest technology and entertainment properties in the world including Cisco, The National Football League, Legends, FanVision and Sport Radar. Nate is also an avid entrepreneur who founded and launched  4 companies before the age of 30, including Rhone and Mangia Technologies, whose patents were later acquired by the San Francisco 49ers. In 2020 Nate was selected by the Sports Business Journal to their 2020 list of Forty leaders under Forty. In addition to Rhone, Nate also serves as Chairman of the Board to Beyond Type 1, a non-profit dedicated to the community of those with Type 1 Diabetes. Nate graduated from Brigham Young  University with a BA in Finance.  He and his wife Dayna reside in Connecticut with their three young boys,  Gabriel, William and Nicholas.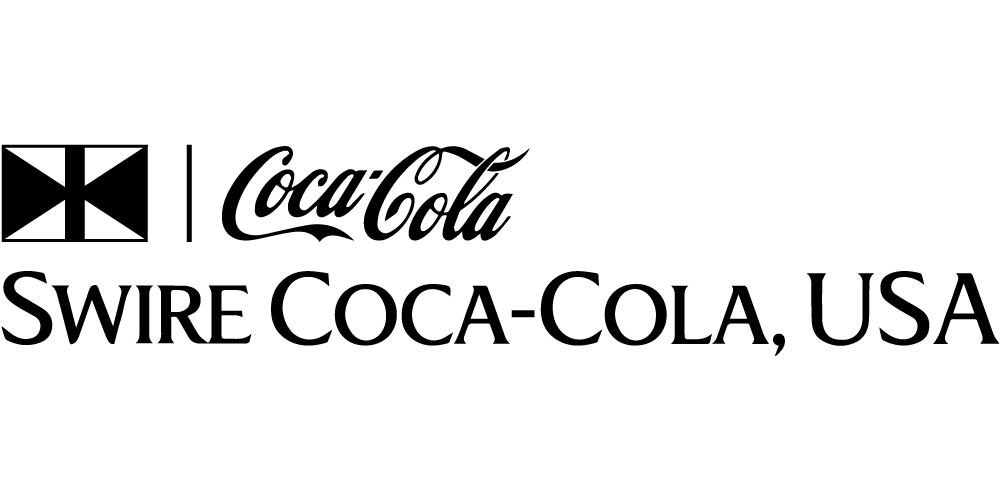 Julie Simmons
CIO, Swire Coca-Cola
Seasoned, results-driven executive with experience leading and developing teams of 150+ employees to drive value for organizations of all sizes, ranging from startups to the Fortune 500. I am a dynamic, collaborative leader with significant IT & operational expertise who is passionate about leveraging cutting-edge technology to drive efficiency, productivity, growth and customer impact. I thrive in fast-paced, complex business environments and excel at building the right teams and infrastructure for scale, adding value, achieving results, improve processes and ensuring success. I am dedicated to mentorship, professional growth, and building the next generation of technology leadership propelling the 21st century workforce. I serve on the Executive Board of the Women Tech Council, a networking and mentorship organization focused on growing the pipeline of women driving the STEM economy. I chair the WTC Diversity & Inclusion Best Practices Group – a forum focused on helping companies, engage, develop and amplify the processes and tools to build inclusive cultures.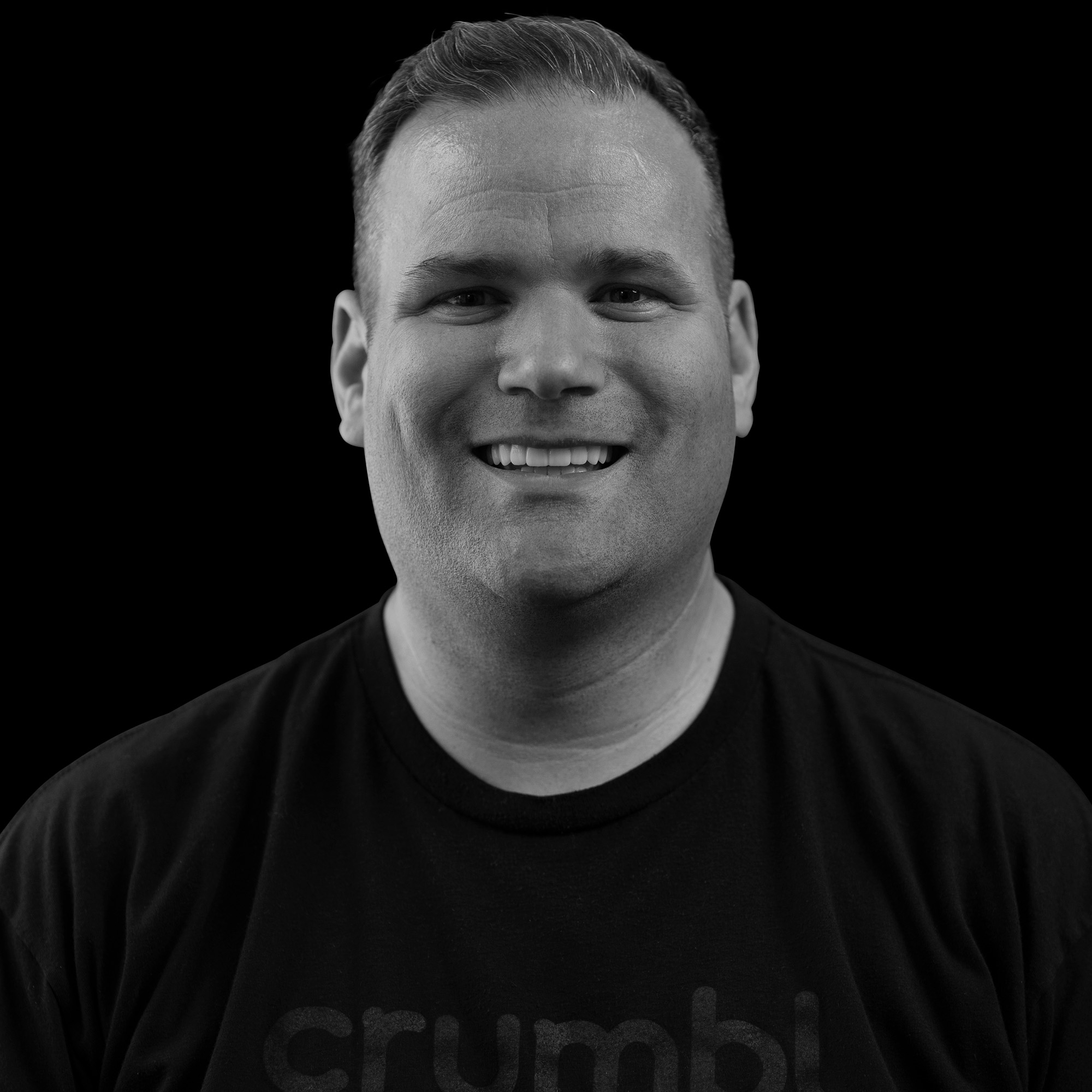 Jason McGowan
CEO & Co-Founder, Crumbl
Jason McGowan is the co-founder and CEO of Crumbl Franchising, America's fastest-growing gourmet cookie company. Prior to bringing friends and families together over a box of the best cookies in the world, Jason built We're Related, an app that helped connect 120 million users to their families, founded a ring company called EMBR, helped design and build Nintendo TVii, and was top 40 under 40 in BusinessQ Magazine. He is a proud American Citizen, who recently immigrated from Canada. He thrives on working with brilliant people in creating simple, high-quality, products and services that can improve the lives of others and impact society for the better. Jason enjoys spending time with his wife and seven children, competing in board games, golfing, and traveling. He developed THE recipe for Crumbl's chocolate chip cookie.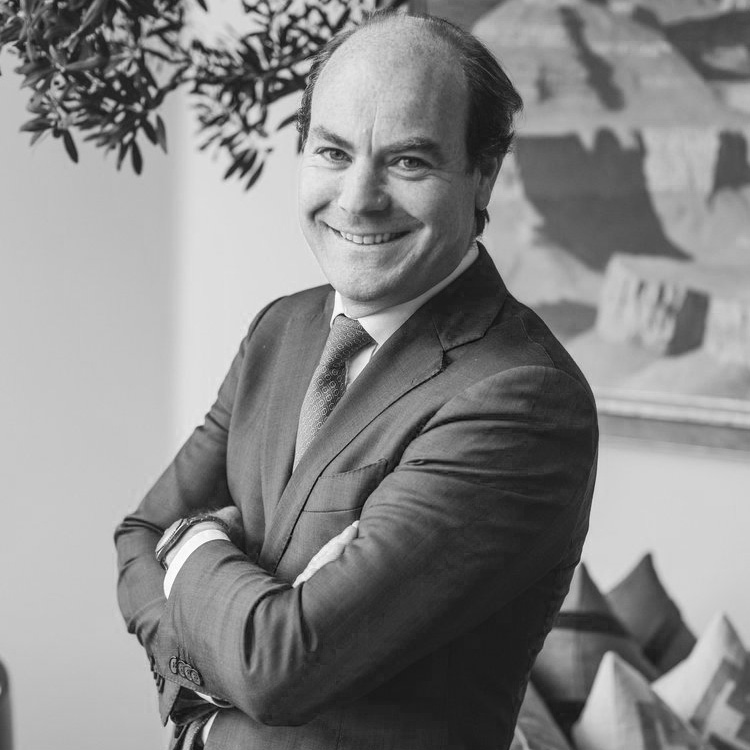 James Harrison
Partner, Clarke Capital Partners
President, Clearlink
James Harrison is a Partner at Clarke Capital, a Family Office Investment Firm focused on Alternative Assets, Early Stage University-Licensed/Acquired Technologies and Growth Equity. We are a firm who are operators first, investors second. In the portfolio, James has an operating role as President of Clearlink while maintaining Board positions at Brandless, Pet Premium, Pet Assistant and PX.com. In the past James has acted as CEO of Contour, LLC, and Advisor to Sportsnewmedia and Highereducation.com. Previously in life as an operator, James was an innovator, a founder of online ventures including Safeonline.com and Insurancewide.com; the first insurance aggregator in the UK, which revolutionised the industry. James won UK e-commerce awards in 2003, Insurancewide was the 26th fastest growing company in The Times Tech 100, 2003. James has a long history as an advisor of founding, operating and growing businesses. While living in the UK James was a regular commentator on the BBC on all matters Internet and personal finance. Specialties: Business Development, e-commerce, B2C online marketing, lead generation, building ROI in social media, growth capital,raising debt and equity finance, software and hardware financing. James graduated from the OPM program at Harvard Business School in 2007, received BA Hons from Bristol University and graduated from Eton College.
Krista Dalton
Chief Merchandising Officer, Overstock.com
Krista Dalton is Overstock's Chief Merchandising Officer. Dalton oversees the company's merchandising, site merchandising, product content, partner relationships, inventory, and pricing. In addition to her merchandising focus, Dalton also oversees the hundreds of customer service agents assisting Overstock customers. Dalton joined Overstock in 2017 as a category director and proceeded to be named vice president of private label and partner management in 2018. In 2019, she was promoted to Chief Customer Officer where she oversaw the company's Customer Care, Consumer Insights, Brand Strategy, Club O loyalty program, and CRM teams, as well as any other customer-facing technology, strategy, product, or experiences. Prior to joining Overstock, Dalton spent nine years in merchandising at Target, including three years leading merchandise planning apparel teams at Target.com. Dalton graduated from the University of Michigan where she received bachelor's degrees in English and Classical Archaeology.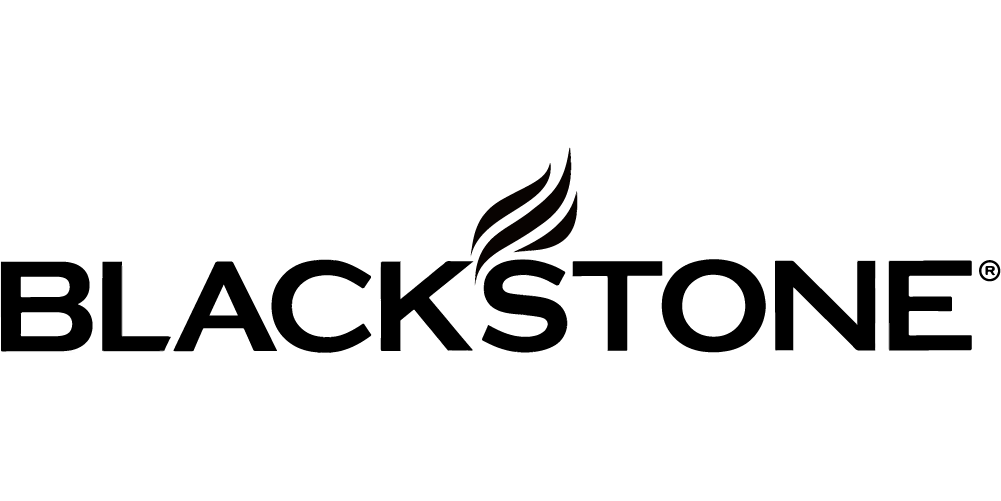 Roger Dahle
CEO, Blackstone
Roger Dahle has served as the CEO of Blackstone since founding the company in August 2008. Since then, Roger has been responsible for bringing the Outdoor Griddles to market and holds multiple patents for his innovative designs. From the start, people have loved the variety and versatility that griddle cooking offers and has launched Blackstone to the forefront of the outdoor cooking industry. Before starting Blackstone, Roger was the founder and CEO of Cache Sales LLC, a consumer products company. Prior to founding his own companies, Roger served as the Vice President of Sales, International for iFit Health and Fitness, Inc., and as a National Sales Manager for Johnson & Johnson. Mr. Dahle has more than 30 years of experience bringing products to market through retailers and direct to consumer channels.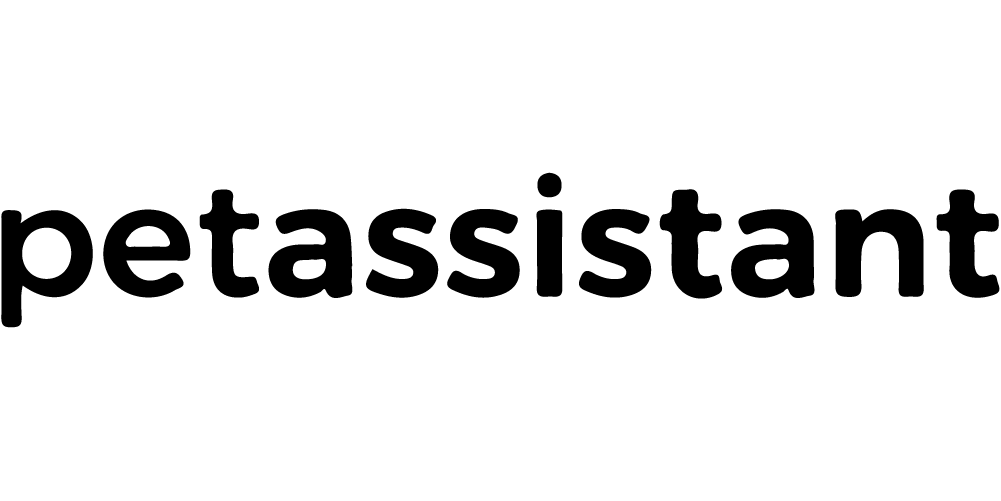 Rob Levin
CEO, Pet Assistant Holdings
Pet Assistant Holdings, a platform for making the best pet health care accessible to all pet parents, brings together all aspects of providing for a pet in one unified place that is accessible to both the veterinary and pet parent markets. The business has grown both organically and through several acquisitions including Pet Premium – an online pet insurance platform and Petegrity – a services company for improving customer experience when interacting with service providers in the pet community. Rob brings deep strategic and operations knowledge from his experience as an entrepreneur and investor. Rob worked as an operating partner at Clarke Capital on its strategy for the pet market drawing from his experience founding CIS Ventures, an investment advisory firm which offered a full spectrum of strategic services spanning mergers, acquisitions, divestitures, fund raising, investment management and high value business development transactions. In this role he served as the Chief Investment Officer for L2L Capital, a Hong Kong based family office and portfolio manager for Monoceros Growth Fund, LP a late stage growth equity fund. Robert was President and Chief Operating Officer of Printfly, Inc., the largest private label custom printing company in North America where his strategy and operating expertise helped the company to become one of the fastest growing businesses in the e-commerce space from 2016 to 2019. Prior to Printfly, Robert's career was focused on insurance and risk management with experience as co-Founder and President of One Hundred Years LLC where he joined the executive team when the company acquired the operations of his previous business, Insured Capital Management. He was responsible for overseeing all aspects of the insurance businesses of the One Hundred Years Group as well as leading the corporate development and fundraising efforts. Mr. Levin began his career with Principal Financial Group where he served in product development and distribution roles. He is a Navy veteran and alumni of Harvard Business School. Rob provides mentorship and advice to aspiring entrepreneurs and early stage investors as part of the Ballard Academy for Student Entrepreneurs (BASE) and served on the Board of Directors for Compass Philadelphia, a non-profit providing capacity building and pro-bono consulting services to other non-profit organizations.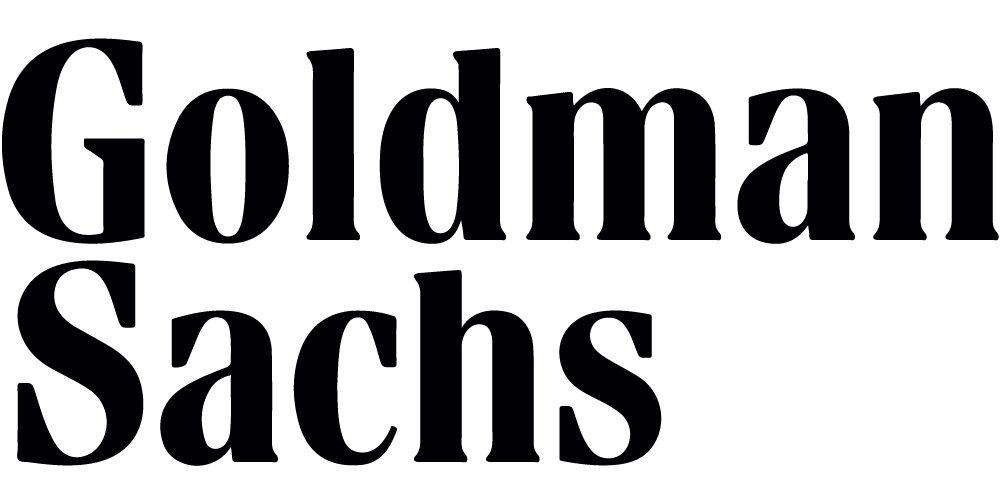 Laura Holleman
Managing Director, Investment Banking Division, Goldman Sachs
Laura is a former practicing securities lawyer with 30 years of experience in the global capital markets. Following over 13 years serving as the General Counsel of the Investment Banking Division out of the London office of Goldman Sachs, Laura relocated to the Salt Lake City office to take up the role of Chairman of the firm's Equity Commitments Committee. This committee approves all GS equity and equity-related underwriting roles globally, providing her with deep insight into the issues faced by private companies raising capital in the private and public equity markets.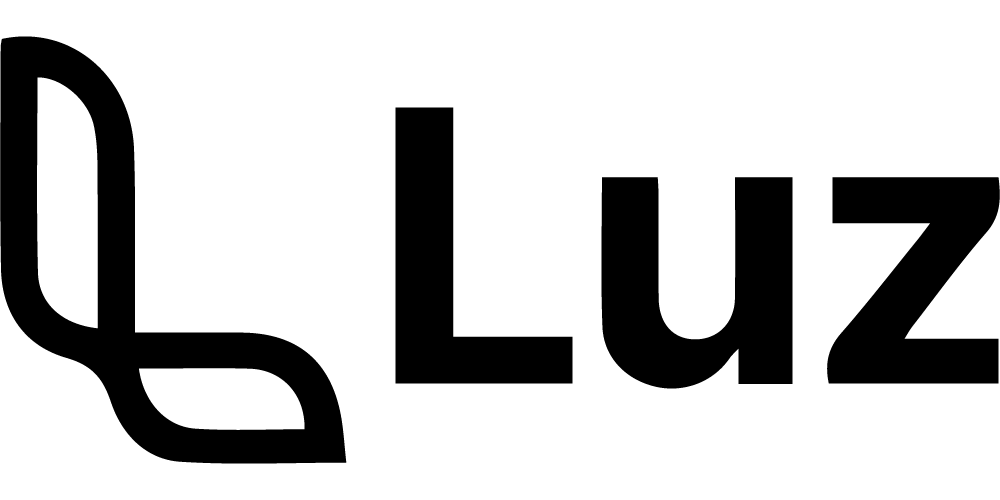 Josh Wilson
Co-Founder & CEO, Luz
Tristen Persons
Founder & CEO, Tristen Ikaika
Tristen Persons is the founder and CEO of Tristen Ikaka, a leading lifestyle jewelry brand. In 2017 he dropped his first collection, full of rings that he'd been making and designing for years, the collection sold out immediately and his wildly popular ring business was born. Tristen's unisex designs are inspired by his worldwide travels, as well as his emotional life experiences. Each collection sells out within minutes thanks to his viral marketing approach and his insanely engaged community. He Loves to see his rings on Shark Tank, Forbes, leading influencers, and all his friends he's made through the internet. Elevate your personal narrative, memories and life experiences with Tristen Ikaka, thoughtful pieces that mark your life.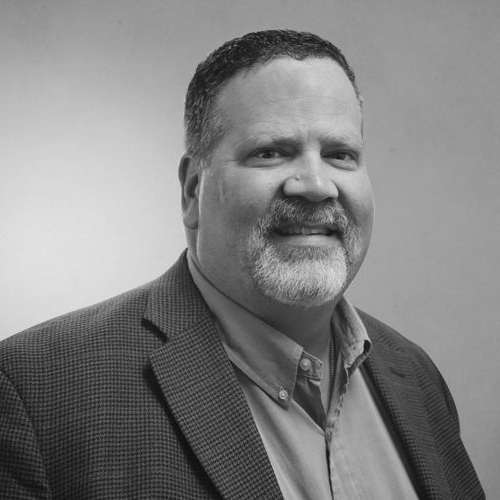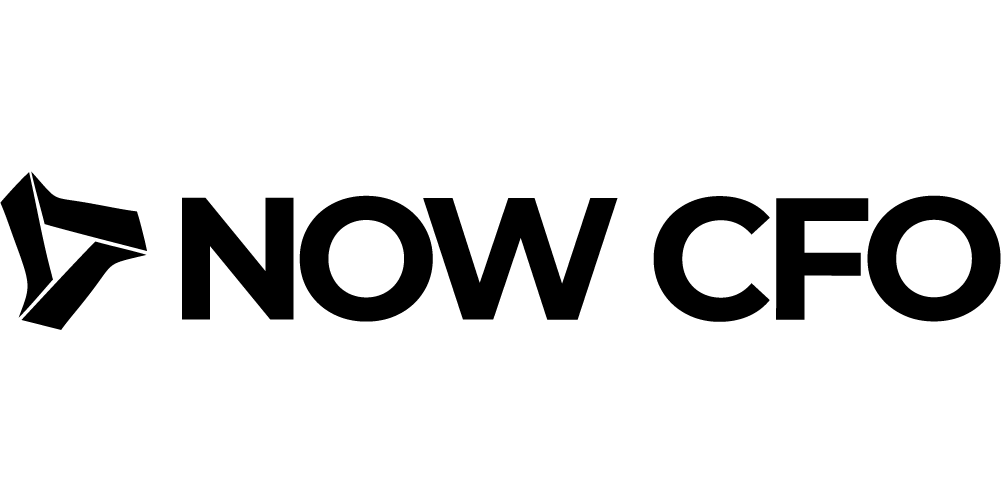 Chris Badger
CEO, Now CFO
Chris Badger joined NOW CFO in 2014 and is a Partner in the Salt Lake City, Utah office. Chris is a hard driving Senior Accounting professional who brings a broad and diverse industry experience to his clients. He has extensive experience in external financial reporting, support for Boards and investor relationships. Chris attended the University of Utah in Salt Lake City, Utah, and obtained a Bachelor of Arts in Accounting as well as an MBA from Keller Graduate School of Business.
In his free time, Chris actively volunteers with the Boy Scouts of America, and currently resides in South Jordan, Utah.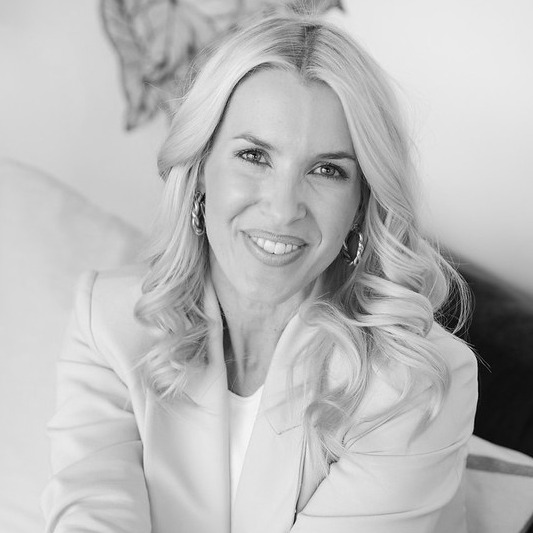 Jess Toolson
Founder, Mixhers
Jess Toolson a family focused American business woman who is the founder of Mixhers and mother of three. She is an advocate for hormone health, disrupting the industry by addressing taboo topics for women such as libido and period pains and through her vulnerability and persistence has lead Mixhers to grow 1200% in 2021. Jess believes that Mixhers will succeed by providing consistent loyalty to customers and has made it her personal mission to help women feel seen.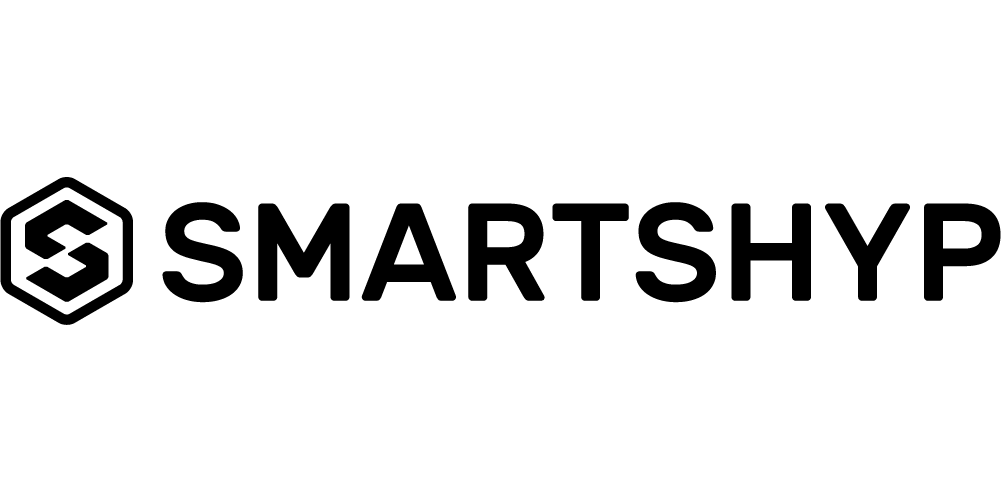 Tyler Babb
Founder & CEO, Smartshyp
Current CEO and Founder of SmartShyp. SmartShyp's mission is to simplify adaptable eCommerce solutions and elevate the buyer experience through their leading post-purchase experience. The app includes automation for cloud-based order management, label printing for hundreds of carriers, order returns, shipping insurance, and tracking. Prior to SmartShyp, Tyler exited another service-based company and was part of starting four other brands selling more than 135 million in annual revenues. Tyler and his wife, Cheryl, have two girls and two boys. Tyler graduated from UVU with a focus in International Finance and business management and was awarded Entrepreneur of the Year. He was recently awarded UV50 Startups to watch, MWCN emerging elite winner, VentureCapital.org's Investor's Choice and Utah Business 40 under 40.
Jay Davis
Founder & CEO, Pillow Cube
Founder/CEO at Pillow Cube & Founder of Creatably | Pillow Cube is changing the way people sleep | Creatably provides explosive growth to disruptive startups
Ben Perkins
Founder, &collar
An NCAA Division 1 student-athlete and Third Culture Kid who loves the Beautiful Game and entrepreneurship. Aiming to make the world a better place one kick, one person, one policy, and one business at a time.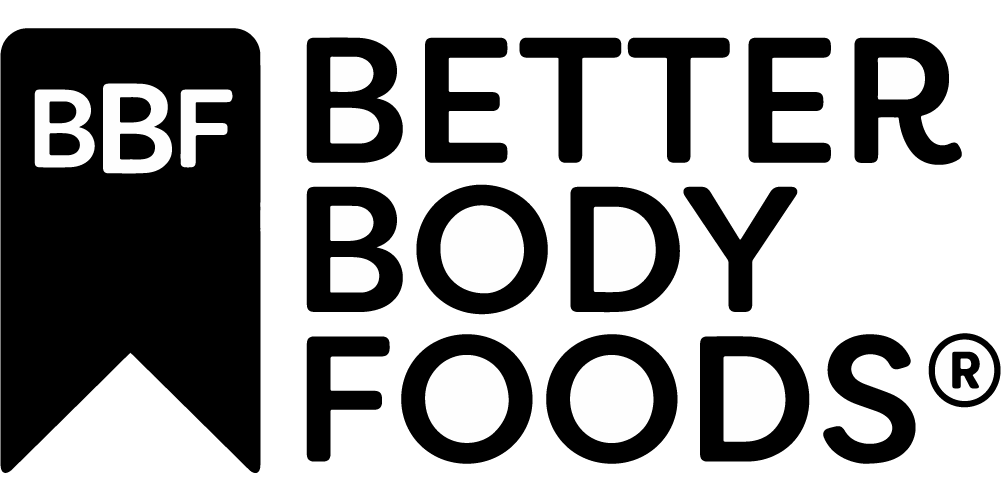 Stephen Richards
Founder, Better Body Foods
With a family history of diabetes, our founder, Stephen Richards, made a life-changing decision: To become healthier by making better food choices. That's why he created BetterBody Foods®. To produce delicious, nutritious and 'better for you' foods he felt comfortable sharing with his family.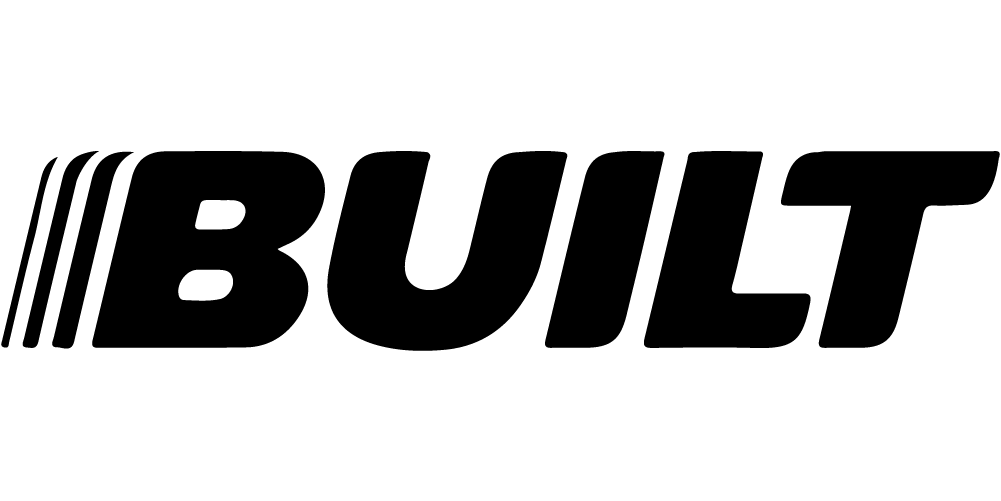 Nick Greer
Co-Founder & CEO, Built
A guy who's just trying to make an impact in the world while leaving a legacy for those to learn from and become much better than he ever was. Built Bar is truly a standout among protein bars. With its exceptional nutritional profile and so many delicious flavors, Built Bar is the favorite protein bar of many discerning fitness trainers and fitness enthusiasts alike.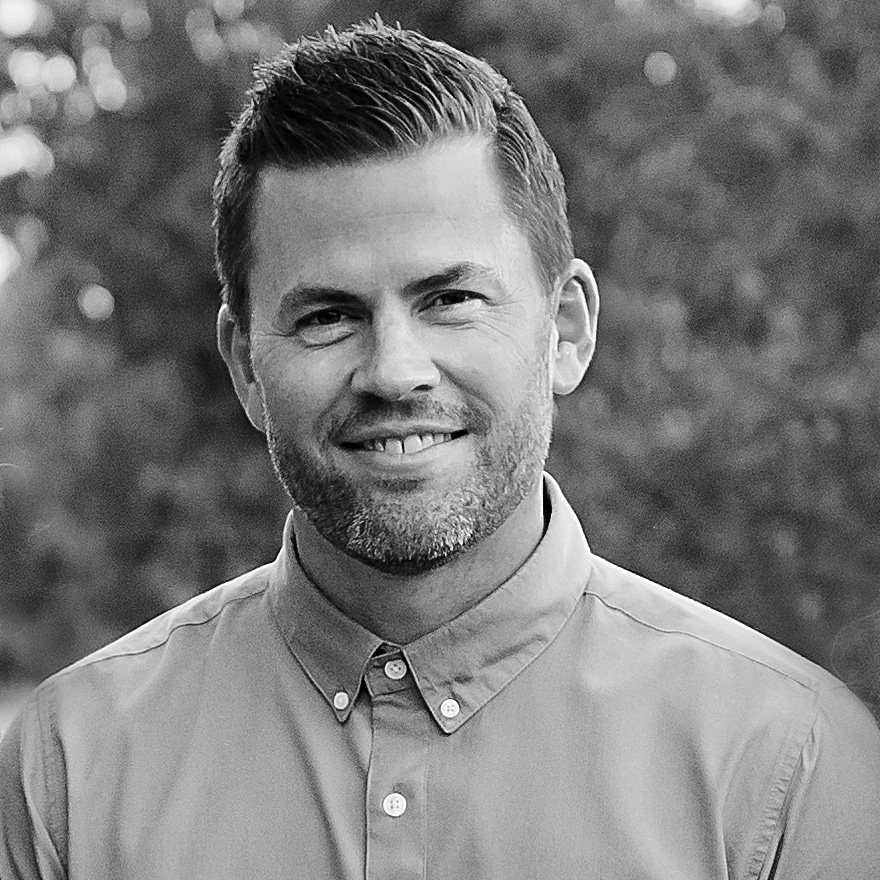 Nate Randle
CEO, Gabb Wireless
Optimist. People-first leader. Team builder. Collaborator. Brand storyteller.
Lucky husband & dad. Golfer. Fly fisherman. Music enthusiast.
Currently serving as CEO at Gabb Wireless, a safe tech company for kids and teens. GabbWireless.com
My career includes twenty-plus years in sports and tech marketing, brand building, and sales growth at leading brands like Nike, Callaway Golf, the Utah Jazz, and Qualtrics.
A few career highlights:
    Planned and executed 2 IPO's as part of Qualtrics and Vivint leadership teams
    Exceeded $1B in revenue with Vivint C-suite team (CMO)
    Launched Utah Jazz #TakeNote campaign as SVP of Marketing (used by team 5+ years running)
    Exec leader on Nike Golf team that generated YOY double-digit growth with $500M+ in annual revenue
    Employee of the year at Callaway Golf for brand management leadership
Jeremy Andrus
President & CEO, Traeger Grills
​Jeremy Andrus is President & CEO of Traeger Grills, the original wood pellet grill brand that has taken the outdoor cooking world by storm. He and a financial partner acquired the company in 2014, transforming it from a small, regional, 26-year-old business into a multi-hundred-million-dollar brand that owns over 50% of the global wood pellet grill market. This was largely achieved by Jeremy leading an overhaul that would result in moving the company's headquarters from Oregon to Utah and rebuilding its team with an emphasis on the people and culture behind the company. Jeremy took Traeger public on the NYSE in July 2021.
While Traeger has become Jeremy's most successful growth story, it isn't his first. He joined start-up Skullcandy in 2005 with 4 employees and less than $1m in sales. Under his leadership, Skullcandy disrupted the headphone and wearable electronic space, growing into a $300m public company. Jeremy was named EY Entrepreneur of the Year in 2016, MountainWest Capital Network Utah Entrepreneur of the Year in 2017, and was inducted into the Utah Technology Council Hall of Fame in 2018. Jeremy received his M.B.A. from Harvard Business School and B.A. from Brigham Young University. He lives in Salt Lake City with his wife Kristin and their six children. After years of experimenting and working with professional pitmasters and chefs, Jeremy now makes the perfect steak.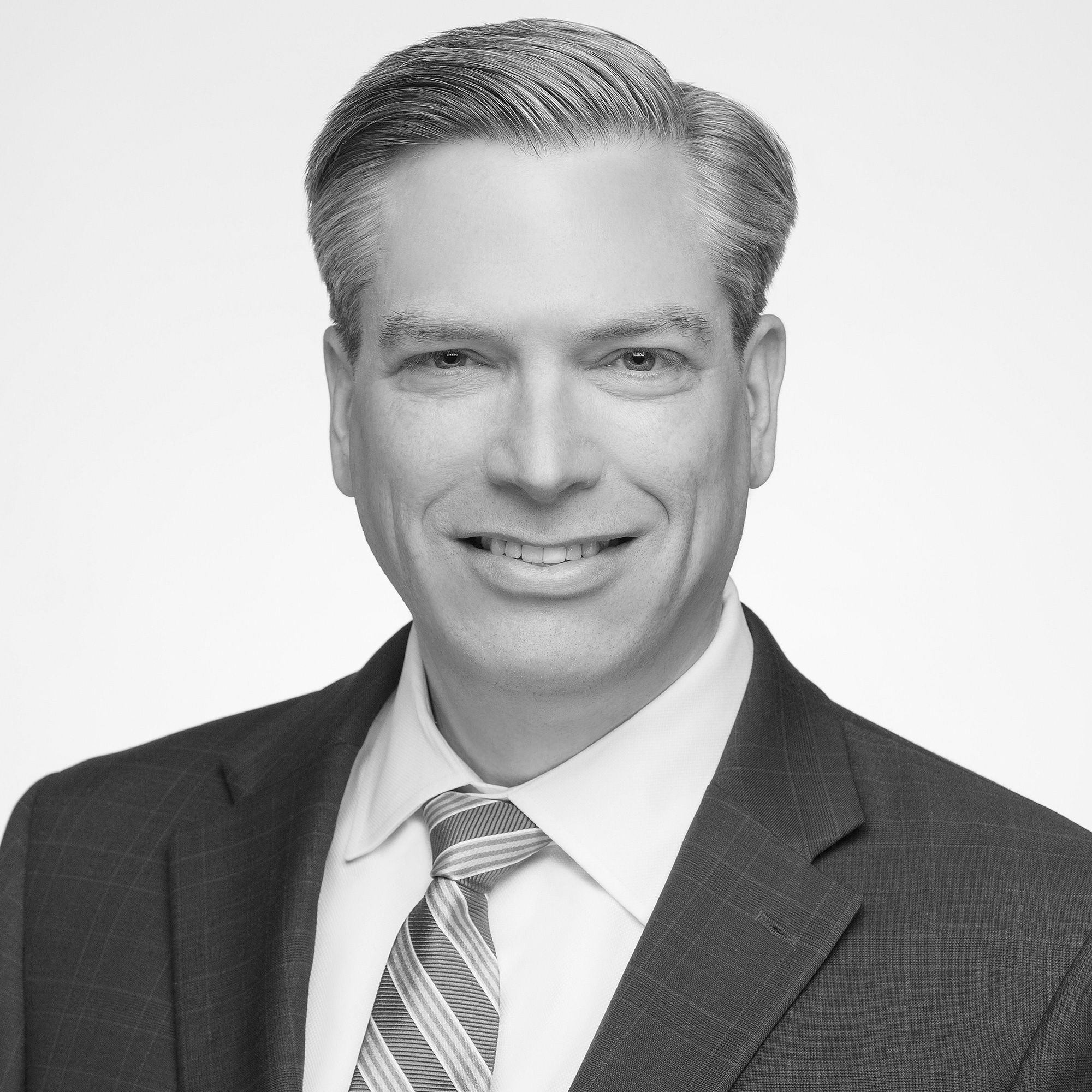 Marlo Oaks
Utah State Treasurer
Marlo Oaks was appointed as the 26th State Treasurer in July, 2021. As the state's chief investment officer and chief banking officer Marlo is responsible for debt, cash, and investment management, including the $26 billion Public Treasurer's Investment Fund. He also administers Utah's Unclaimed Property Division. Prior to his appointment, Marlo spent 17 years overseeing multi-billion dollar institutional investment portfolios, including registering the top performance among large multi-line United States property and casualty insurance companies during the height of the Financial Crisis. Marlo also spent eight years in investment banking. Originally from Provo, Marlo completed a Bachelor of Arts in Economics from Brigham Young University, a Masters in Business Administration from UCLA Anderson, and holds the Chartered Financial Analyst (CFA) and Chartered Alternative Investment Analyst designations.
Jeanette Bennet
BusinessQ
Leader, speaker, emcee, writer, editor, media personality. Skilled in journalism, sales, crisis management, and media relations. Strong media and communications professional with a Master's degree focused in Mass Communication/Media Studies from Brigham Young University. Honorary Doctorate in Business from Utah Valley University. Named Top Woman Entrepreneur in Media by Folio in New York City. Regular attender of Commission on the Status of Women at the United Nations.
Jacob Durham
Co-Founder, Nomatic
NOMATIC began when two cousins — Jon Richards and Jacob Durham — designed an innovative wallet and launched it on Kickstarter. They expected to get about 50 orders, but over 6,000 people backed their campaign. Since then, they have launched multiple crowdfunding campaigns and shipped product to hundreds of thousands of people worldwide. NOMATIC has continued to innovate products by listening to what consumers want, prioritizing quality, and creating the most functional products ever.
Susan Peterson
Founder, Freshly Picked
Freshly Picked was started by Susan Petersen sewing late nights at her kitchen table in 2009. She discovered a lack of cute baby shoes that wouldn't fall off her little one's feet. With that in mind, Freshly Picked was born. Her first pair of leather moccasins were created from yard sale scraps to fit her baby boy's chubby feet.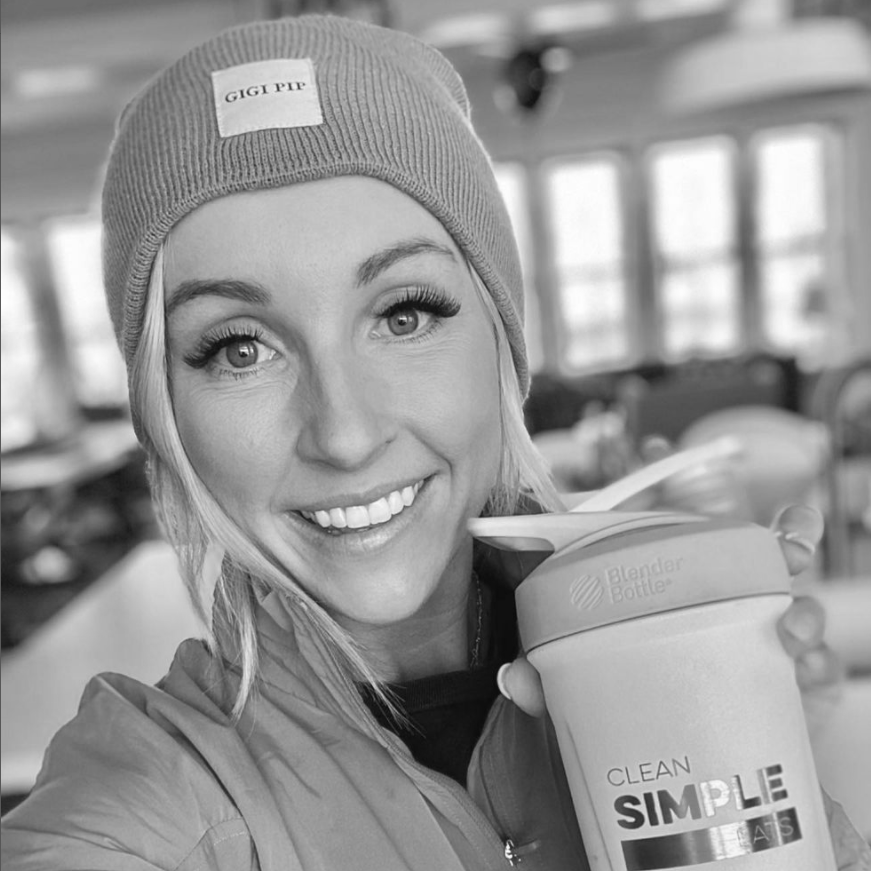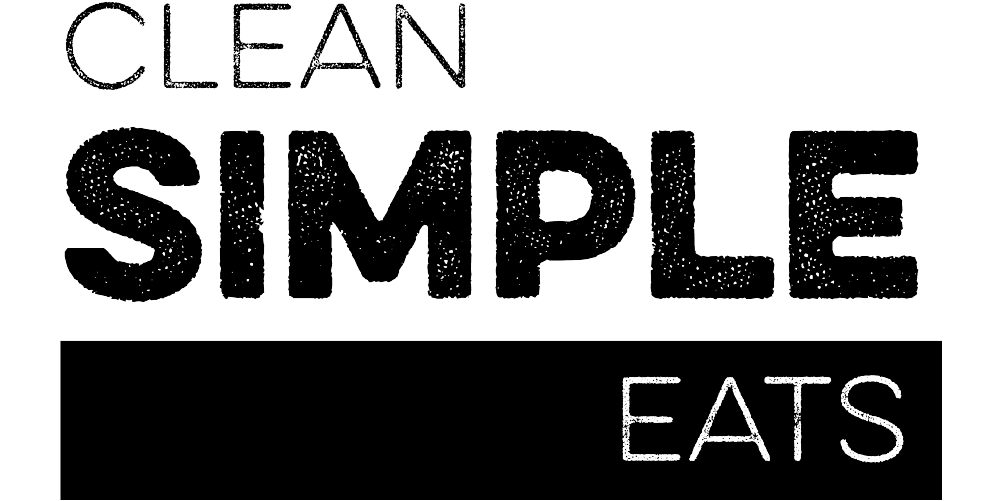 Erika Peterson
Founder, Clean Simple Eats
Frustrated by bland and boring diets, we started experimenting with recipes, substituting more healthful ingredients and before we knew it, Clean Simple Eats was born! But we didn't stop there; we created seasonal 7-week macro-balanced Meal Plans filled with hundreds of delicious, family-friendly recipes with just the right amount of protein, fat and carbs to keep your body fueled and satisfied. That's right, no more counting macros!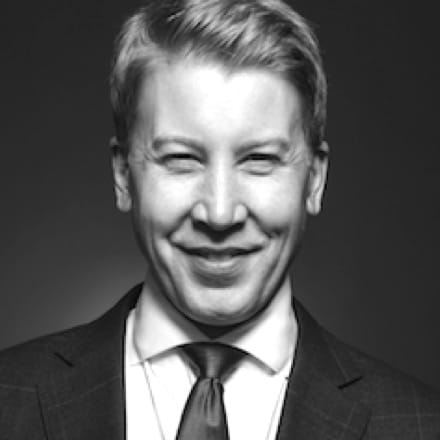 James Clarke
CEO, Clarke Capital Partners
James Clarke is the CEO of Clarke Capital Partners and the Chairman of the Board for Brandless. His fund grows CPG companies from millions to billions.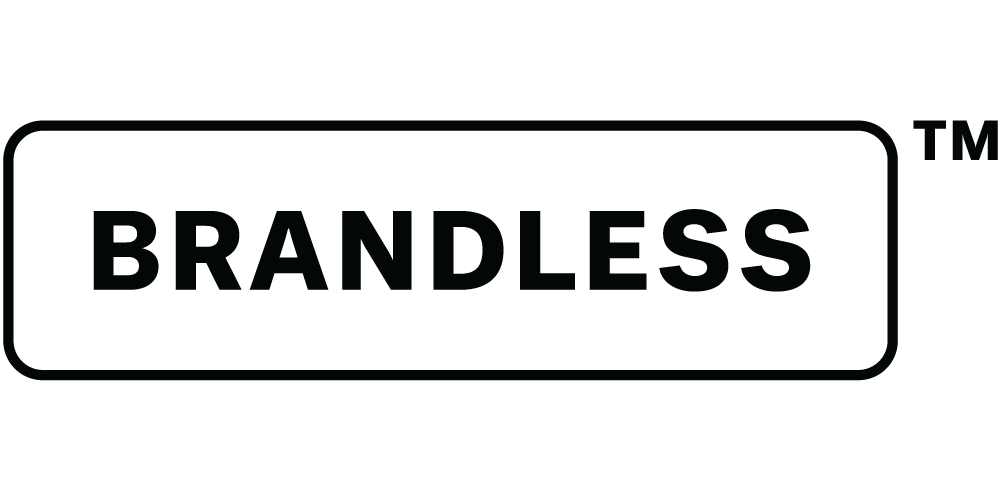 Cydni Tetro
CEO, Brandless
Cydni Tetro is recognized as an innovator of experience, a growth leader, technologist, STEM advocate, author, and speaker. Creating immersive customer experiences through technology and product innovation for business growth and market leadership is woven throughout her career.
Cydni is currently the CEO of Brandless, a technology-enabled consumer platform that is building the largest digitally native roll-up of mission-based brands. Prior to this position, she was CEO of ForgeDX, a customer acceleration platform used by companies like Verizon, Adobe, Microsoft, Dell and other large tech companies to transform customer experience. She also founded and was the CEO of acquired 3DplusMe, a 3D printing platform where personal images combined with favorite characters became personalized action figures through partnerships with Marvel, Star Wars, NFL, and MLB, as well as Hasbro, Walmart, and Target. She spent 5 years at Disney in Imagineering leading technology commercialization and building technology businesses inside Disney, including its Theme Parks, ESPN and ABC. She is also founder and President of the Women Tech Council, a non-profit that amplifies the economic impact of women in tech. She has secured millions of dollars in fundraising capital, teaches at the Goldman Sachs 10K Small Business Program, Babson, and BYU, sits a number of boards including the Intermountain/SelectHealth Healthcare, and has been recognized as Women of the Year, Contributor of the Year, Top 10 Coolest Entrepreneurs, received Stevie Awards for Entrepreneur of the Year and Innovator of the Year, and been recognized as a Most Successful Businesswoman to Watch. She holds a master's degree in business administration and a bachelor's in computer science from BYU.
Davis Smith
CEO, Cotopaxi
Davis Smith is the CEO of Cotopaxi and mastermind behind the transformative and amplifying power of doing good.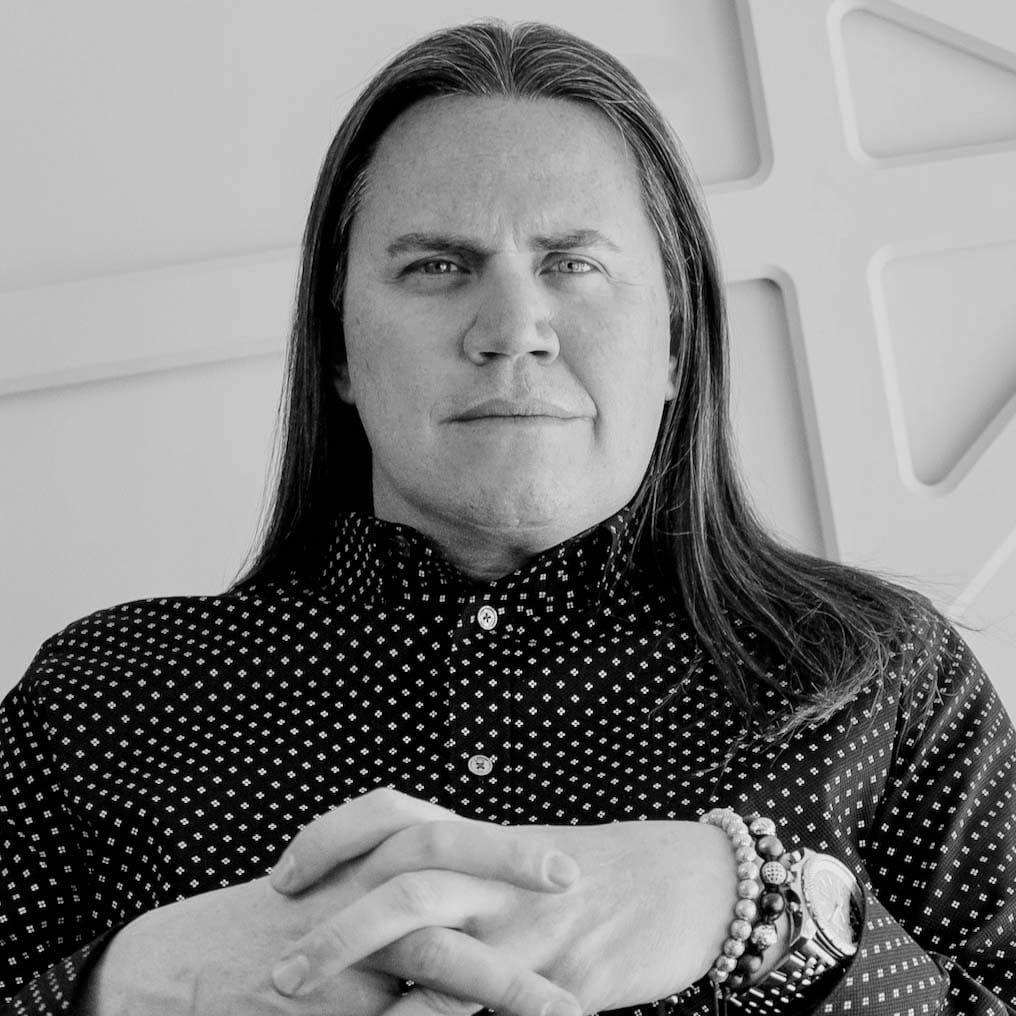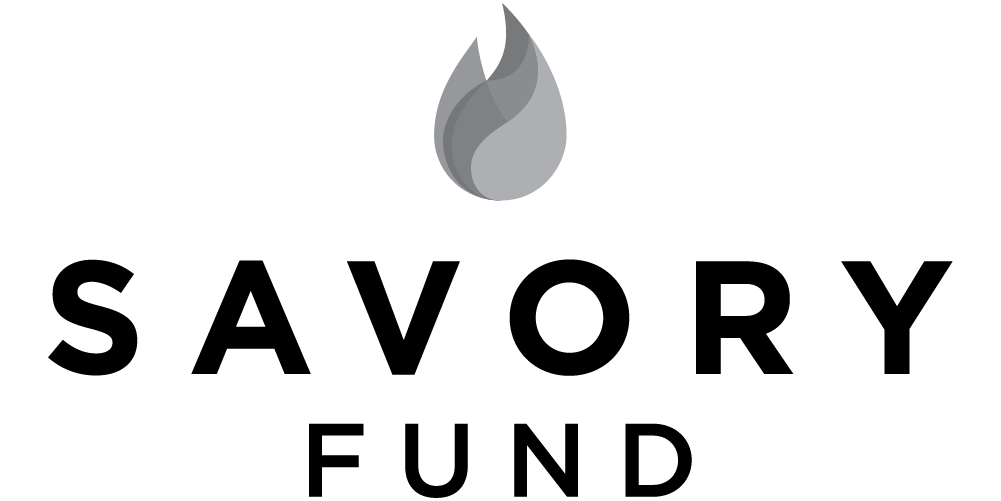 Andrew Smith
Managing Director, Savory Fund
Andrew is the Managing Director and Co-Founder of the Savory Fund, a Mercato Partners food & beverage focused fund founded in 2018. In 2020, Savory closed Fund I at $100M and a subsequent $100M Fund II in May of 2021. Savory owns and operates seven beloved brands, including Mo'Bettahs, Swig, R&R BBQ, The Crack Shack, Via 313, Pincho and Hash Kitchen with restaurants from Miami, Florida all the way to San Diego California. Andrew spent the last 24 years as an entrepreneur, co-founding three different technology companies from 1998-2008 and entering the restaurant industry in the middle of one of the greatest recessions. Since 2008, Andrew has assisted in developing, acquiring and operating 270+ restaurants across 13 states, generating over $1.85B in sales. As an angel investor, Andrew has also financed over 25 small businesses and mentored many founders within the technology, manufacturing and F&B industries. Andrew won the EY Entrepreneur of the Year® award in 2017 and was featured as BusinessQ's Entrepreneur of the Year in 2018. His businesses were also Inc. 500/5000 Honorees for 10 years.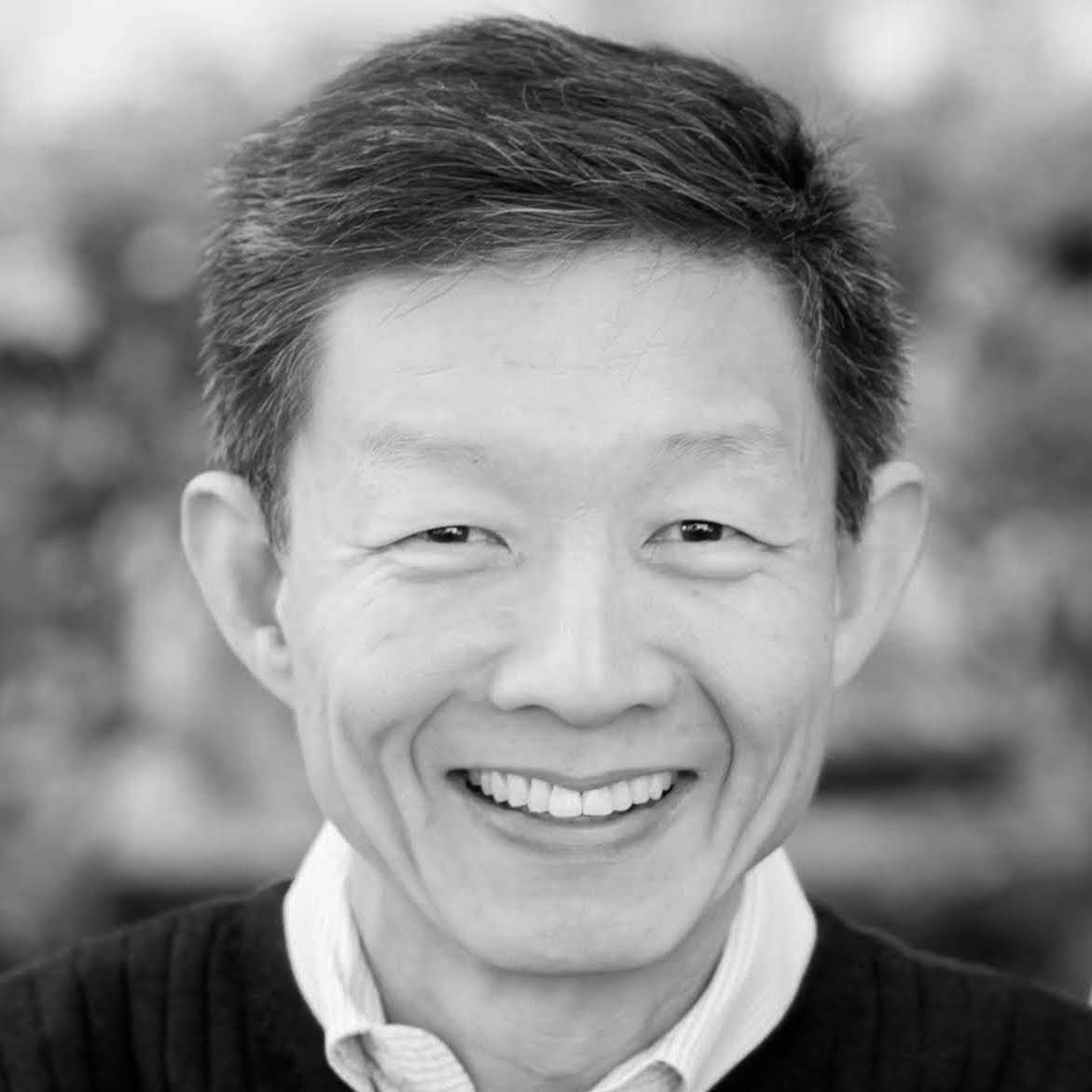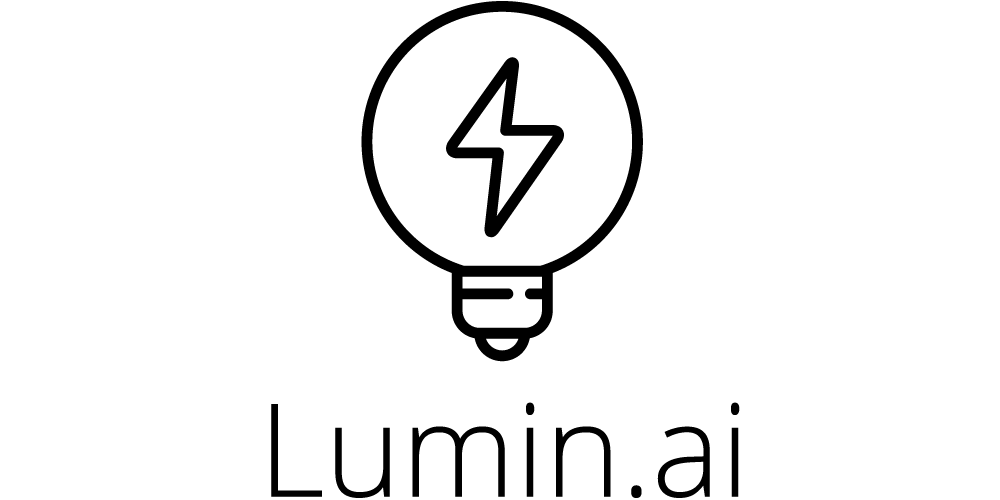 Tom Ngo
CEO, Lumin.ai
Tom Ngo is Founder & CEO of Lumin.ai. Previously he served as Chief Product Officer at Idealab, as Vice President at Disney Research, and in executive positions at multiple startups. In prior technical work, he co-invented an efficient delivery mechanism for broadband media, ground-breaking techniques for synthetic computer animation and a physically compact device for implementing the famous cocktail-party effect.
Tom holds a Ph.D. in Computational Biophysics from Harvard University and a bachelor's degree in Physics from Cambridge University, where he graduated with first-class honors and received the first Sir Neville Mott prize for the best undergraduate thesis in theoretical physics.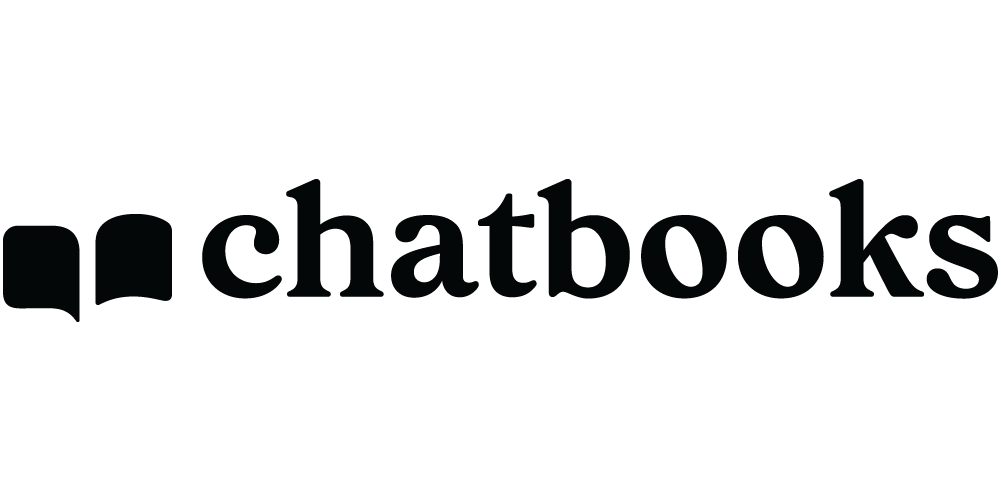 Vanessa Quigley
Co-Founder, Chatbooks
Vanessa Quigley is the co-founder of Chatbooks, a subscription photo book company that makes it ridiculously easy to share, print, and enjoy your family memories. As the Chatbooker-in-Chief, Vanessa is deeply involved in all aspects of the business with keen attention to all creative and product design choices. Chatbooks was founded in 2014 as Vanessa's brainchild after realizing her youngest son didn't have his own childhood scrapbook. Chatbooks makes it easier than ever to get the photos off your phone and into your hands. The mission at Chatbooks is to strengthen families. The company started as a small family affair and has since grown to include team members across the country.
Throughout Chatbooks' growth, Vanessa has been firm in her commitment to promoting equality for parents in the workplace. She is proud to say that women hold the majority of leadership positions at Chatbooks. Vanessa was named Ernst and Young's Entrepreneur of the Year in 2017, authored Real Moms, Real Hacks, and hosts The MomForce Podcast. She has a degree in Vocal Performance and Pedagogy from Brigham Young University, sings (opera!) whenever she can, enjoys the theater, being in the mountains with her family, and finding the humor in life – especially while raising a growing family!
Bruce Hassler
CTO, RevRoad
Proven leader in a wide range of opportunities, leading teams ranging from engineering to client services to marketing. I have consistently demonstrated the ability to assess complex problems and create solutions to overcome them. I have a love and a knack for building great products and have created and launched several successful products. I realize the true power of teams and without others none of this is possible.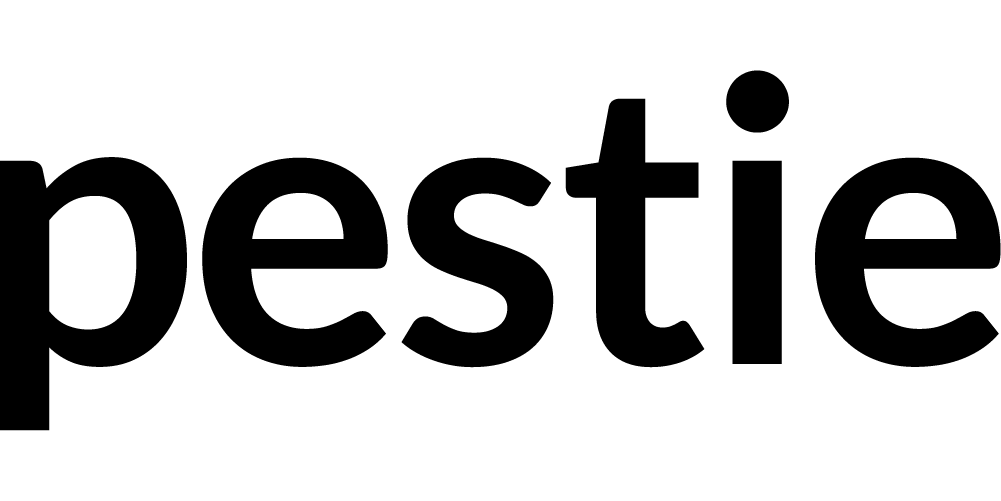 Matt Rogers
Co-Founder, Pestie
Matt is the co-founder at Pestie–the first direct-to-consumer pest control startup that is disrupting the space through technology. He was also the first marketing leader at Purple, key in its growth from $0–$1B+. He has an extensive background in growing innovative startups through effective leadership and an obsessive focus on the customer.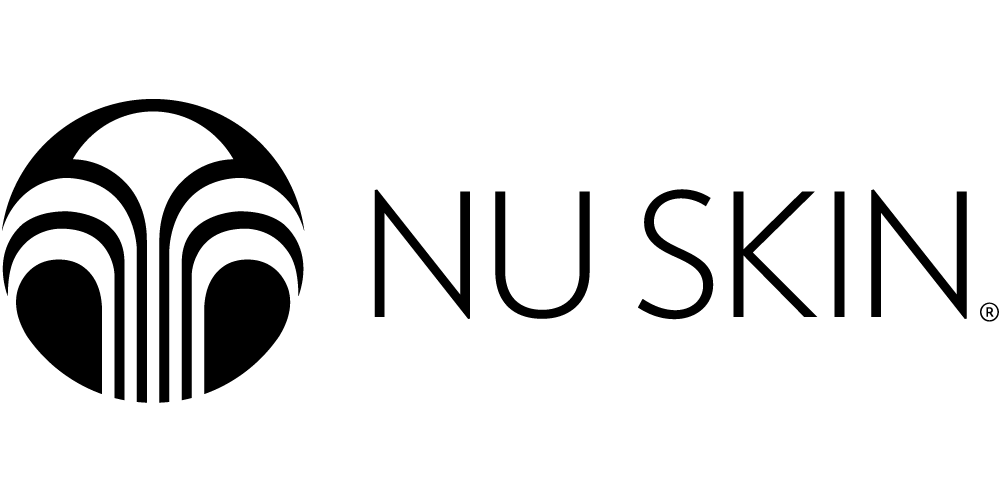 Ryan Napierski
CEO & President, NuSkin
Over twenty years of global experience working with businesses throughout the Americas, Asia and Europe. More recently, my work has been devoted to transforming our organization from an international, person-to-person, pipeline business to become a customer, global, digital-first opportunity platform, connecting entrepreneurial networks together with a broadening consumer online-marketplace.
Key Notes: State of the Industry
8:30 – 9:05
Cydni Tetro, CEO, Brandless
State of the Consumer Industry
Silicon Slopes is home to an astounding number of successful, innovative, market-leading consumer and consumer tech companies, but our collective success has not been recognized. Learn the true state of the consumer industry in Silicon Slopes, the transformations that are driving it, and the impact our companies are making in the global consumer industry.
TED-style Market Transformation Talks
8:50 – 9:05
Davis Smith, CEO, Cotopaxi
Why The World Needs Companies That are Built to Do Good
Customers today care just as much about who they buy from as what they buy. They no longer expect just a good product—they expect a good company, too. Understanding this shift and transforming your organization and product into something that aligns with a larger mission and impact is essential to resonating with today's buyers. Come hear how Cotopaxi has bridged this gap and become part of something bigger, and how you can, too.
Influencer Transformation Panel: Are Individuals the Future Platform for Commerce?
9:05 – 9:45
Listen to this panel of innovators as they talk about the massive shift to influencers and new customer awareness channels. With changes to the Facebook and Apple iOS privacy settings, influencers, both nano and macro, have become the fastest conduit to target customers. This influencer strategy is making individuals the marketplaces of the future. Join the discussion on how companies are leaning into this trend and using influencers to impact everything from sales acquisition to distribution channels.
Tech Transformation Panel: Tech Innovation That's Driving Customer Experience
10:00 – 10:40
Join these technology leaders as they talk about the innovation that is transforming how customers purchase products, share what they love, interact with companies and find out about products. These innovative leaders will share what is required to meet the demands of the consumer in the future from data analytics to AI. This panel explores the tech that is changing the landscape for consumer companies.
Product Transformation Experiences
10:40 – 11:20
Being a great product isn't enough anymore—it must be an experience, a journey, and an impact all in one. See how products are transforming the customer experience, what customers are expecting from products, and how products are moving beyond a pillow, shoe, or car to build better lives for customers.
Customer Transformation Panel: Connecting with the New Customer and How They Buy
11:40 – 12:15
Customer roles and behaviors have fundamentally changed. Join us as we listen to leaders that have stayed on top of these trends. From Boomers to Zoomers, every generation of customers has transformed the way they find, explore, buy, and use products. Digital commerce is now the foundational necessity. This panel explores the specifics of how customer buying habits have changed, how to connect with them, and how to engage the most prolific consumers – Millennials.
Investment Transformation Panel: Consumer Product Funding and Where It's Going
12:15 – 12:50
Consumer investment is rapidly expanding, especially in Silicon Slopes. Companies have more options than ever before to scale and grow. From SPACs and debt financing to private equity and VC, this panel will explore the changing financing options for consumer companies and the transformations as more and more capital enters the CPG space.
B.More Transformation Awards
12:50 – 1:30
These awards recognize and celebrate the individuals, companies, and innovations that are trailblazing consumer transformation starting in Silicon Slopes and spreading throughout the consumer industry, including one company that is redefining the entire consumer space.
Networking Lunch
1:35 – 2:00
Exclusive opportunity to connect with senior-level consumer leaders throughout Silicon Slopes.
Pop-up Store
Ongoing  
A store and product display of some top consumer products and innovations to see, shop, and show off Silicon Slopes' best stuff.
Silicon Slopes is the home to one of the largest consumer communities in the country with thousands of brands, technology companies, creators and producers of products and experiences that people use everyday. This summit highlights the market-leading industry, and is part of a strategic initiative to help highlight and solidify Silicon Slopes as a leader in the consumer industry. Companies with vision and expertise are using this Summit to amplify our community's consumer industry thought leadership, support all of our consumer companies, and ultimately succeed to this united goal.
Contact us at info@consumersummit.com for more information or to engage as a potential sponsor.